Flat Head Wood Screw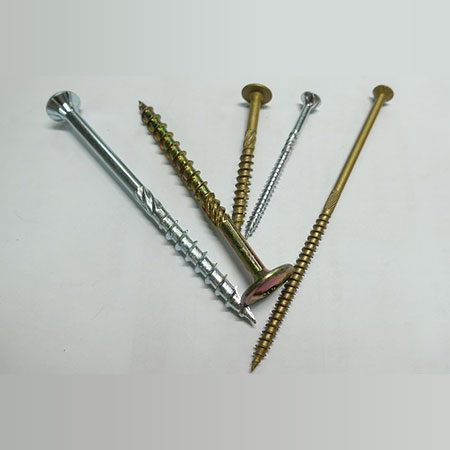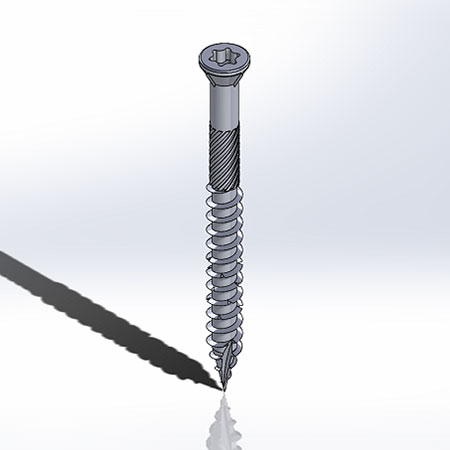 Size : M3.5~M6.5 / #6~#14
Length : 9.5mm~200mm / 3/8"~8"
Material : Carbon Steel / Stainless Steel
Add to inquiry
Product Description
FLAT HEAD WOOD SCREW
Size : M3.5~M6.5 / #6~#14
Length : 9.5mm~200mm / 3/8"~8"
Material : Carbon Steel / Stainless Steel
Thread type : Coarse Thread, Twinfast Singlelead, Flute on Thread
Point type : Sharp point and Cut point
Surface Treatment : Zinc plated, Yellow Zinc plated, Black zinc, Zinc Nickel, Mechnical Galvanized, Ruspert,Slat Spray Test according to customer requirement.
Standard : DIN, IFI, JIS, according to customer's drawing
Package : Bulk packing, Box packing, Bag packing, Blister
Wood Screw Usage : Wood screw is similar with machine screw, but the different is thread. Wood screw has wood thread can drill into wood material directly. The metal hole or non-metal hole can connect with wood object by wood screw. This kind of connection can tear down. Wood screw is designed by using in wood. When screw drills into wood, it is embedded into object fastened. If the wood doesn't decay , it can't pull up. Even we force to pull up, the wood screw will bring sawdust. Wood screw have to use screwdriver to drill, if we use Shantou to knock wood screw into object, the wood object will be broken.
Celebrite Fasteners Co., Ltd.
We are mainly engaged in Flat Head Wood Screw , and our products sell well in Taiwan. We conduct strict quality that have flute on thread, and thread cutting on Flat Head Wood Screw. We own a very gifted artisan talent pool which guarantees timely deliveries with top quality Flat Head Wood Screw. We also cater to our broad client base offering our range in customized form adhering to the demands and specifications for our clients.