Hex Head Roofing Screws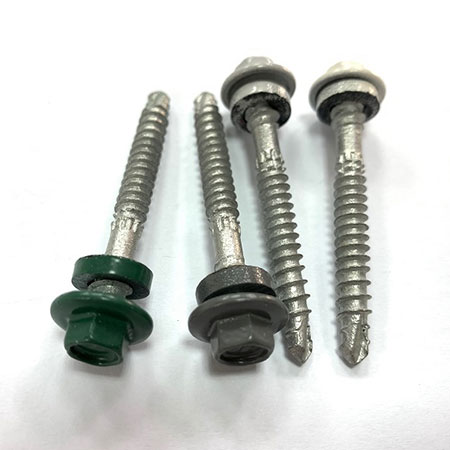 Size : M2.9~M6.3 / #4~#14 / 1/4,5/16
Length : 9.5~300mm / 3/8~12"
Material : Carbon Steel / Stainless Steel
Add to inquiry
Product Description
HEX FLANGE WASHER HEAD ROOFING SCREW
Size : M2.9~M6.3 / #4~#14 / 1/4,5/16
Length : 9.5~300mm / 3/8~12"
Material : Carbon Steel / Stainless Steel
Drilling Point Type : #2/#3/#4/#5, Spoint, Reduced point, Type 17(割尾)
Attachment :
W/WO EPDM washer
W/WO Head painted (Liquid / Powder Paint Head )
Surface Treatment Zinc plated, Yellow Zinc plated, Black zinc, Zinc Nickel, Mechnical Galvanized, Ruspert,Slat Spray Test according to customer requirement.
Standard : DIN, IFI, JIS, according to customer's drawing
Package : Bulk packing, Box packing, Bag packing, Blister
Flange characteristic
Big flange washer in hex flange washer head roofing screw has notch can attach with EPDM washer, and it can prevent water and rain into the object to casue corrosion when flange washer screw drills.
EPDM bonding washer's function is the same with EPDM washer, the flange washer instead of metal bonding flat can match in company with screw to drill into object.
Hex Head Roofing Screws for Secure Installations:
Our Hex Head Roofing Screws are the ultimate choice for secure and reliable installations. Available in various sizes, from M2.9 to M6.3 and lengths ranging from 9.5mm to 300mm, these screws are designed for your specific needs. Choose from Carbon Steel or Stainless Steel materials, with drilling point options like #2, #3, #4, #5, Spoint, Reduced point, and Type 17. Customization is our specialty, and you can opt for screws with or without EPDM washers and a variety of surface treatments.
Stainless Steel Roofing Screws for Durability:
When it comes to durability and longevity, our Stainless Steel Roofing Screws are the ideal choice. The Hex Flange Washer Head Roofing Screws are crafted to withstand the harshest conditions. With sizes from M2.9 to M6.3 and lengths from 9.5mm to 300mm, you have the flexibility to meet your project's requirements. Select from #2, #3, #4, #5, Spoint, Reduced point, or Type 17 drilling points.
Custom Solutions for Your Roofing Projects:
At Celebrite Fasteners, we don't just offer outstanding stainless steel roofing screws; we provide tailored OEM and ODM solutions. Our commitment to customization ensures that your unique requirements are met.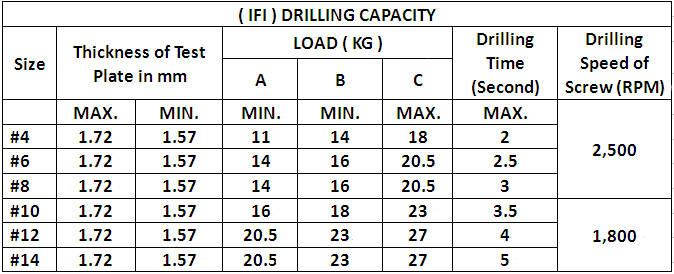 Celebrite Fasteners Co., Ltd.
Celebrite Fasteners Co., Ltd. is acknowledged as a reputed manufacturer, exporter and supplier of Hex Head Roofing Screws. The competitive prices at which they are offered make them more attractive and irresistible. With Hex flange head which painted color on the head is suitable under each object. We have a group of very professional design and production organizations, specializing in R & D and produce Hex Head Roofing Screws. Very sincerely look forward to establishing a long-term partnership with you.