Flat Head Machine Screws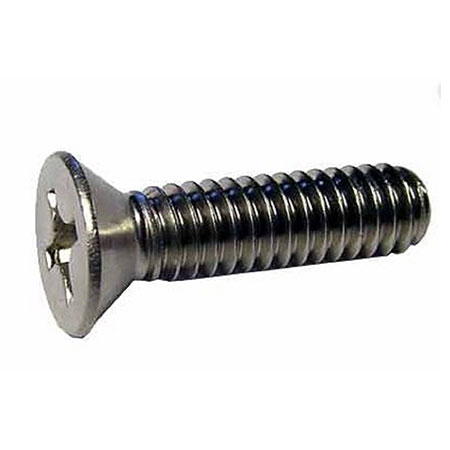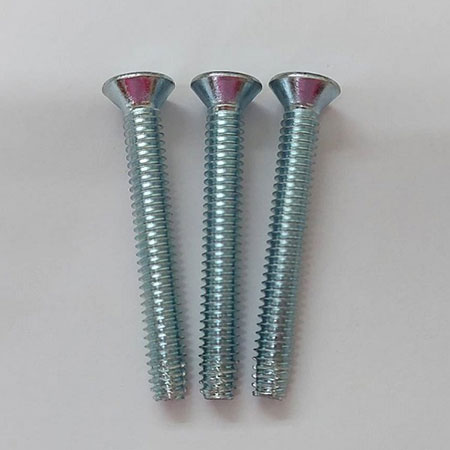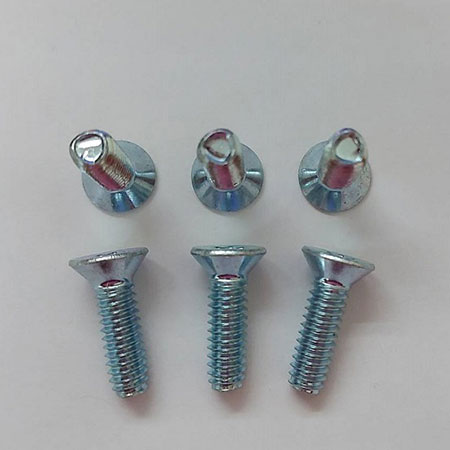 Size : M2~M10 / 1/16"~3/8"
Length : 13~200mm / 1/2~8"
Material : Carbon Steel / Stainless Steel
Add to inquiry
Product Description
FLAT HEAD MACHINE SCREW
Size : M2~M10 / 1/16"~3/8"
Length : 13~200mm / 1/2~8"
Material : Carbon Steel / Stainless Steel
Thread Type : UNC, UNF, Type 25, Type F, TypeTT and BSW thread
Surface Treatment : Zinc plated, Yellow Zinc plated, Black zinc, Zinc Nickel, Mechnical Galvanized, Ruspert,Slat Spray Test according to customer requirement.
Standard : DIN, IFI, JIS, according to customer's drawing
Package : Bulk packing, Box packing, Bag packing, Blister
Flat head screw characteristic : The advantage of flat head can drill whole head into object, the head of screw doesn't protrude on object. It used normally in contacting fastener face of object and let object surface smooth.
High-Quality flat head machine screws Manufacturer in Taiwan:
Celebrite Fasteners, a leading flat head machine screws manufacturer based in Taiwan, offers top-quality screws in various sizes (M2~M10 / 1/16"~3/8") and lengths (13~200mm / 1/2~8"). Our screws are crafted from premium materials, including Carbon Steel and Stainless Steel, and come in different thread types like UNC, UNF, Type 25, Type F, Type TT, and BSW thread. We provide a wide range of surface treatments, adhering to standards such as DIN, IFI, JIS, and customer-specific drawings.
Customizable flat head machine screws Solutions:
At Celebrite Fasteners, we offer flat head machine screws solutions that can be tailored to meet your specific requirements. Our screws come in a variety of sizes and materials, with a wide choice of surface treatments to cater to your needs. We can also manufacture screws according to your drawings or preferred surface treatment options.
Reliable flat head machine screws Exporter:
We prioritize effective communication between our customers and technical staff to enhance our business operations and offer the precise products you require. Our dedication to quality and flexibility makes us a trusted source for flat head machine screws, serving both design and manufacturing needs.

Celebrite Fasteners Co., Ltd.
Celebrite Fasteners Co., Ltd. is involved in manufacturer, supplier and exporter range of Flat Head Machine Screws factory in Taiwan, which are designed using high grade raw material that is sourced from our respected vendor base, having years of experience in the market. Flat Head Machine Screws have different points, our main products are type F and type TT screw could supplied high quality products. If you are interested in any model of our products, please be free to contact us.