Port of LA container volume improvement stalls in July with 27% drop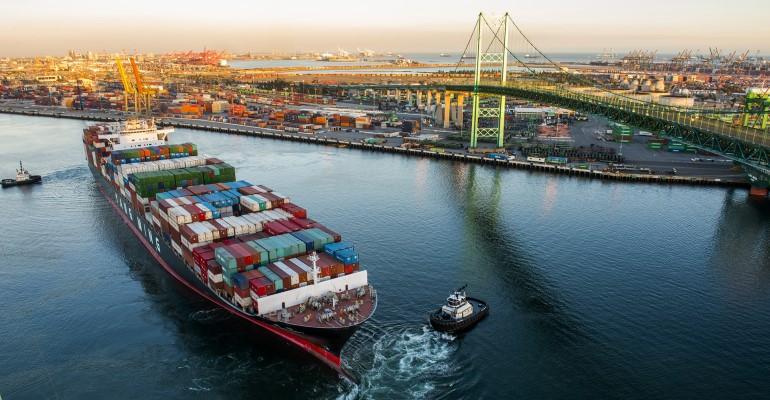 The improvement in volumes at the Port of Los Angeles came to abrupt end in July.
Marcus Hand | Aug 24, 2023
An improving trend in monthly volumes at the Port of LA which had seen June volumes down just 5% year-on-year, compared to a 43% drop in February, has not sustained into the second half of the year.
The Port of LA reported that it handled 684,290 teu in July 2023 a drop of 26.85% on the same month in 2022. Volumes were also down from June 2023 when the US West Coast gateway port handled 833,045 teu, and the monthly figure was the lowest since March this year.
Global trade has eased as warehouse inventories of retailers and manufacturers remain elevated," said Port of Los Angeles Executive Director Gene Seroka. "American consumers are continuing to spend and are likely to find more discounted items this year as we move into fall fashion and year-end holiday season."
For July 2023 loaded imports landed at 364,208 teu, down 25% compared to the previous year while loaded exports were reported at 110,372 teu, an increase of 6% compared to last year.
For the first seven months of 2023 the Port of LA's volumes were 4.82 million teu a 24% decline year on year.,
From: Seatrade Maritime News Aug 24,2023