CSC takes a big step towards low-carbon layout for carbon-neutral steel products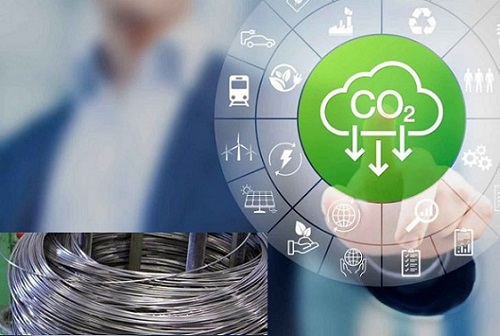 2023.11.07
A traditional steel industry major in carbon emitter is slowly seeing results under the trend of low-carbon transformation. CSC announced that it will produce the first batch of 150 metric tons of wire rod, which has passed third-party verification by BSI British Standards Institute, and will be delivered to customers for processing into hexagonal screws. Once completed, it will be Taiwan's first batch of carbon-neutral green steel products.
Senior analyst Bai Yihong: "It is a good new for mid-stream and downstream manufacturers because they can purchase carbon-neutral wire rods. After processing, they will not be charged a carbon tax for export to European and American markets. , so that it is good for their international quotations will be competitive."
After calculation of the carbon footprint and third-party verification, it was shown that the carbon reduction effect of this batch of steel can reach 25%. The remaining carbon emissions will be fully offset with the carbon rights owned by CSC, achieving the first batch of wire rod to be carbon neutral. After these wire products are handed over to downstream factory, they will be processed and produced into hexagonal screws. It is expected that third-party verification will be carried out by the end of the year.
The Net Zero Emissions Association: "I think in the future, more and more products will gradually become carbon-neutral. The reason is that the central government announced that it will use hydrogen energy and change the production method to blast furnaces. The cancellation the past, we used coke and so on, but in the future there will be more and more related steel products."
From : https://news.ustv.com.tw/newsdetail/20231107A095